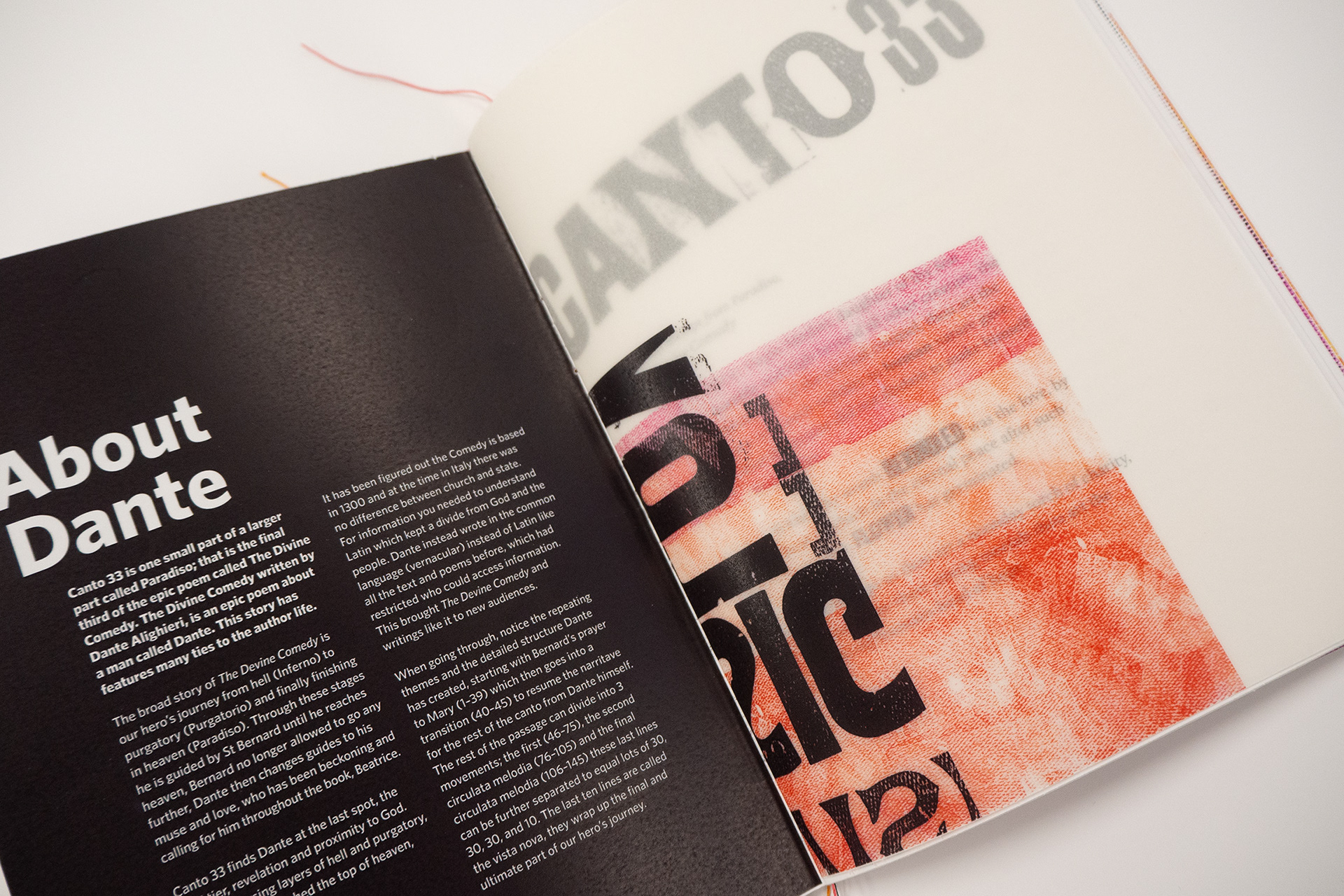 When approaching the text of Paradiso, canto 33 I wanted to approach it in a new way, so I present Canto 33, an exhibition based on how I interpret the feelings of the text. Although it's heavenly, who says heaven is white and gold with people with wings? I believe that it would be diverse, filled with people from many backgrounds with different stories that are bright and bold. Canto 33 explores that concept typographically.
​​​​​​​
When approaching this text, I was struck by the feeling and journey this last canto takes you on. It's emotional and expressive, filled with adoration, passion, and love. Through my journey of creating Canto 33, I discovered this beautiful method of printing and using wood type. Each print is uniquely filled with texture, and displaying it on a wall at a large scale celebrates this old method in a new way. Old and new, an old piece of text, a new translation, an old method of printing with a new application.
I ask that you come on this journey through Paradiso's last canto with openness. It may not all make sense straight away, but that's the purpose of poetry is to read and re-read, learning and discovering something new each time.